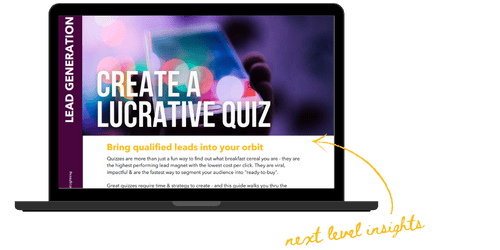 Grow your list & bring your leads into orbit 🪐
Quizzes are high performing (low cost per click!) ways to generate a LOT of growth in your business.
But a quiz is no average lead magnet (she a NEXT LEVEL baddie!).
Learn how to build a money-making quiz with this worksheet & mini-masterclass with Starlight from Bottled Lightning.​
​
With this formula, you will have the step by step guidance, the essential details your quiz needs to include, and the core worksheets you'll need to get it out of your head and into reality.